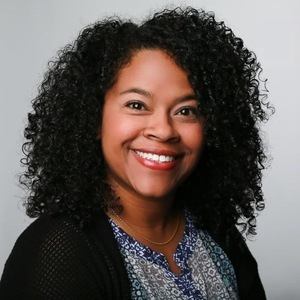 Chanté Thurmond
Co-Host of Greater Than Code
Chanté Thurmond is a D&I Talent Strategist who partners with emerging tech startups, digital health innovation companies, and VC firms throughout the U.S. helping them attract, retain and engage top talent.
Chanté's interests are full-bodied, eclectic and reflective of her entrepreneurial spirit. In 2018 she founded The Darkest Horse, a next-gen consultancy exploring the intersections of radical inclusion, the future of work, emerging technology, and health, well-being, and human potential.
Chanté is also a Contributing Writer at Futurithmic, a new digital publication powered by NOKIA that explores the implications of emerging tech (such as 5G and IoT). In addition, she serves as a consultant and trusted advisor to a handful of small businesses, social impact organizations and early-stage startups throughout N. America.
Her background is anchored in Organizational Development, Social Innovation, Health & Well-being, and Community Engagement. She holds a Bachelor of Science in Nursing (BSN) from Mount Mercy University and an M.A. from St. Catherine University in Saint Paul, MN. Chanté is a proud mother of twins and Iowa native who now considers the community of Evanston (IL) home.
Chanté Thurmond has hosted 25 Episodes.