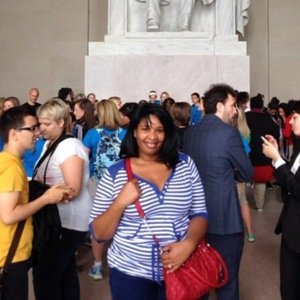 Astrid Countee
Co-Host of Greater Than Code
Astrid is a Ruby Nuby (programming in Ruby just 2 years), anthropologist and writer. She slowly worked her way over to software development by managing and the building databases and working as a data analyst. Then she went all in and attended The Iron Yard Academy in Houston. Afterwards she worked at HP as a QA Engineer and DevOps Engineer. Now she is the Director for Tech for Justice and a freelance software developer.
Astrid is all about learning and growing as a developer and tech diversity advocate. She encourages girls to code through coaching for organizations like Rails Girls and is currently teaching herself Python so that she can also become a pyLady. Astrid is still an active social scientist and helps moderate a slack group called AnthroHangout. She spends her spare time binge watching Netflix and spending time with her husband and 3 dogs.
Astrid Countee has hosted 44 Episodes.