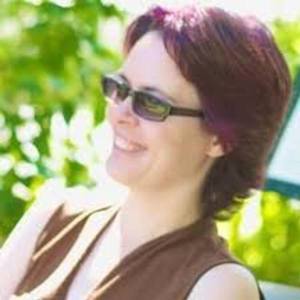 Carina C. Zona
Co-Host of Greater Than Code
Carina Zona is a developer, advocate and certified sex educator. She spends a lot of time thinking about the unexpected cultural effects of our decisions as programmers. Carina is also the founder of CallbackWomen, which is on a mission to radically increase gender diversity at the podium of professional programmer's conferences.
Carina C. Zona has hosted two Episodes.
March 25th, 2020 | 1 hr 6 mins

Eric A. Meyer talks about developing for the long term, diving into the topics of the legacy capability of the web, ethical dimensions, stress cases, and the designated dissenter.

February 26th, 2020 | 42 mins 55 secs

Chris DeMars talks about the importance of web accessibility: why it is so important, responsibility for creating an accessible web, getting your colleagues on board, where to start making changes, and accessibility for varying disabilities.