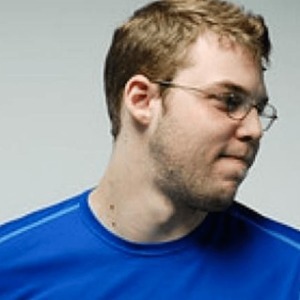 Rein Henrichs
Co-Host of Greater Than Code
Rein is a strange sort of software developer who spends more time thinking about systems made with people than systems made with computers. He believes that most technical problems are really people problems, and that people problems can be solved by listening, caring, and empowering others. Talking about himself in the third person makes him uncomfortable, but he is working on it. He also wrote a database in Haskell once, so he has that going for him, which is nice.
Rein Henrichs has hosted 99 Episodes.
March 29th, 2017 | 54 mins 7 secs

We talk to Tina Lee, CEO of MotherCoders, about changing the culture around gender roles and caregiving, as well as challenging Silicon Valley elitism, sexism, and defining cultural norms.

March 22nd, 2017 | 58 mins 10 secs

We discuss teaching programming as a language, what constitutes "real" programming, and digital literacy with Felienne Hermans.

March 15th, 2017 | 52 mins 7 secs

In this episode, Lorena Mesa joins us to talk about politics and software, using Python for data collection, and communication and organization within communities.