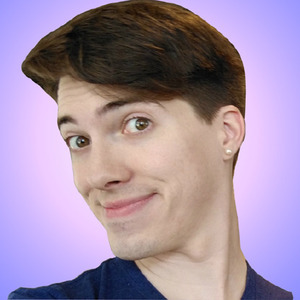 Casey Watts!
Co-Host of Greater Than Code
Casey Watts! likes system optimizing, technology, singing, dancing, blowing bubbles, enthusiasm, clear communication, and hugs. He loves helping people collaborate together more effectively (people systems~). Casey is also the author of Debugging Your Brain.
Casey Watts! has hosted 19 Episodes.
February 10th, 2021 | 53 mins 5 secs

Wesley Faulkner talks about the idea that as a society, we should be sharing responsibility based on strengths and delegating "weakness". We should be operating as a string quartet! He also talks about how mission statements usually represent false values that are especially harmful to marginalized people and groups and attempting to talk truth to power and enact change.

January 20th, 2021 | 44 mins 35 secs

In this episode, Isa Herico-Velasco talks about community learning and cultivating leadership pipelines through organizations such as RailsBridge and Bridge Foundry, the intersection of music and technology, and working with monolith codebases in her work life at The Internet Archive.

January 13th, 2021 | 50 mins 40 secs

In this episode, Laura Major, co-author of 'What to Expect When You're Expecting Robots: The Future of Human-Robot Collaboration' with our previous episode's Julie Shah, explores the human/robot partnership and how we are attempting to make our world robot compatible. She also talks about the idea of robots as "social entities" and how media affects the way people view robots.