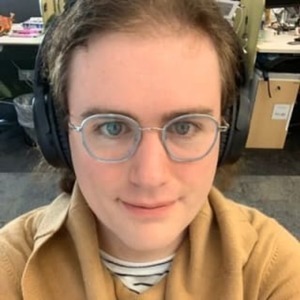 Penelope Phippen
Special guest
Penelope is a Ruby developer and director of Ruby Central. Penelope used to maintain RSpec. She is now working on Rubyfmt, which is a Ruby auto formatter.
Penelope Phippen has been a guest on 2 episodes.
January 15th, 2020 | 10 mins 18 secs

Please enjoy this mini-episode of Greater Than Code featuring guest Penelope Phippen as we begin to pivot to our new podcast theme, the Fast & Furious. *

( * Just kidding, we are still a tech podcast.)

But we do hope you enjoy this set of outtakes where we grill Penelope on her Fast & Furious knowledge and speculate about the future of the franchise.

January 15th, 2020 | 53 mins 54 secs

Penelope Phippen talks about the development of Rubyfmt, writing Ruby programming, why she is doing things the way she is, what problem she is trying to solve with this program, the hierarchy of nitpicking, opportunities for collaboration, challenges faced, what others will do with Rubyfmt, finding time and motivation to work on the program, why she hasn't received any pushback, and the fate of regional Ruby conferences.