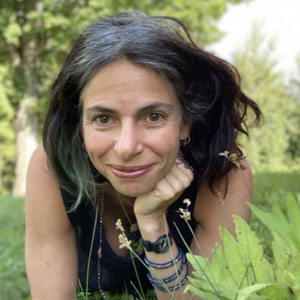 Amy Newell
Special guest
Amy Newell has been a software engineer since 1999, when she fell in love with a heapsort. She is Senior Director of Engineering at Wistia. She likes to talk about engineering management and the relationships between suffering, authenticity, and productivity in the workplace. She also writes poetry, does stand-up comedy, reads tarot, advocates for the mentally ill, and parents two teenagers. She likes boots, oysters, mezcal, and anti-fascists.
Amy Newell has been a guest on 3 episodes.
September 9th, 2020 | 55 mins 14 secs

Amy Newell talks about toxicity in tech, specifically male toxicity and hierarchies in engineering roles. She and the panelists discuss measuring skill advancement, the concepts of congressive vs ingressive, how to unlearn ingrained beliefs, and recognizing and feeling value.

August 14th, 2019 | 1 hr 8 mins

Keoni Mahelona talks about the importance of having respect for indiginous cultures, communities, and people. He talks about indigenous data sovereignty: creating a license to protect it, sharing data responsibly, and the importance of doing the right thing.

April 24th, 2019 | 1 hr 6 mins

Amy Newell talks about suffering and sustaining hope and faith in the face of what feels like no hope and no faith, living a valuable life vs a happy life, bringing your "whole self" into the workplace, changing culture in organizations, and bipolar disorder.