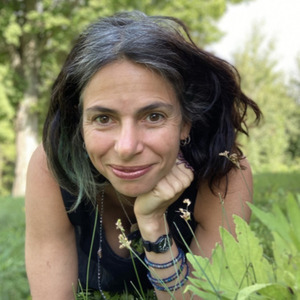 Amy Newell
Special guest
Amy Newell graduated Summa Cum Laude from Harvard University with a degree in Comparative Religion and Women's Studies. She did post-graduate studies in Computer Science at Harvard University and twice served as a Teaching Fellow for Computer Science courses at Harvard. In her day job, she is a Senior Director of Engineering at a local tech startup and has given several talks at tech conferences. She is also a published poet, was co-author on a peer-reviewed medical paper about digital apps for mental health, and has experience in the visual arts (drawing and painting), performing arts (standup comedy), and naturalism (bird, insect, and plant identification, etc). She is an experienced yogi and meditator and has traveled extensively worldwide.
Amy Newell has been a guest on 3 episodes.
September 9th, 2020 | 55 mins 14 secs

Amy Newell talks about toxicity in tech, specifically male toxicity and hierarchies in engineering roles. She and the panelists discuss measuring skill advancement, the concepts of congressive vs ingressive, how to unlearn ingrained beliefs, and recognizing and feeling value.

August 14th, 2019 | 1 hr 8 mins

Keoni Mahelona talks about the importance of having respect for indiginous cultures, communities, and people. He talks about indigenous data sovereignty: creating a license to protect it, sharing data responsibly, and the importance of doing the right thing.

April 24th, 2019 | 1 hr 6 mins

Amy Newell talks about suffering and sustaining hope and faith in the face of what feels like no hope and no faith, living a valuable life vs a happy life, bringing your "whole self" into the workplace, changing culture in organizations, and bipolar disorder.