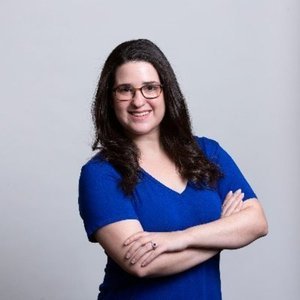 Laurie Barth
Co-Host of Greater Than Code
Laurie is a software engineer who started as a mathematician. She currently works as a Staff Engineer on the Themes Team at Gatsby, helping to develop next generation tooling.
In 2017 a local, first year conference was soliciting speakers to talk about legacy system replacement. As a woman in technology, Laurie wanted to see more speakers like her on the stage and decided to submit a talk based on the large and varied legacy systems she had worked on over the years. From there, she was bit by the speaking bug!
Now, Laurie travels around speaking about the variety of technical challenges she has faced in her career. Beyond speaking Laurie is an Egghead Instructor, Google Developer Expert, contributor to publications such as CSS Tricks and Smashing Magazine, and a member of the TC39 Educator's committee. In her free time, she involves herself in local technology groups including facilitating a Girls Who Code club. Then she sits back with a cupcake and plays board games with her puppy, Avett.
Laurie Barth has hosted two Episodes.
January 20th, 2021 | 44 mins 35 secs

In this episode, Isa Herico-Velasco talks about community learning and cultivating leadership pipelines through organizations such as RailsBridge and Bridge Foundry, the intersection of music and technology, and working with monolith codebases in her work life at The Internet Archive.

November 18th, 2020 | 1 hr 5 mins

Mia Mollie De Búrca talks about the trials and tribulations of being a parent while working in tech: returning to work, discrimination and stigma, geographic differences, and psychological safety and privilege.