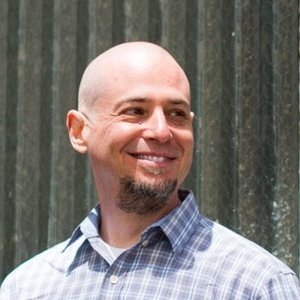 Ted M. Young
Special guest
Ted M. Young (aka JitterTed) has been developing software and training developers for several decades. In the 1990s he traveled the world as a Java trainer & consultant. In the 2000s, Ted led eXtreme Programming projects for the government and during his time at eBay. He went on to introduce lean and agile concepts at Google, Guidewire Software, and Apple.
In 2017, Ted came full circle and is once again focused on human learning through technical training and coaching, both in-person and online. His company, Spiral Learning, uses the science of how we learn to design, create, and deliver well-tested Java training and coaching for those who code, and those who want to.
Ted M. Young has been a guest on 1 episode.
January 29th, 2020 | 1 hr 1 min

Ted M. Young talks about coding on a live stream, research as a 'drug,' connecting the academic idea of expertise to everyday context, code reviews, recording yourself coding, live streaming as an introvert, the difference between training and live coding, applying research to the TDD teaching technique, and human learning.