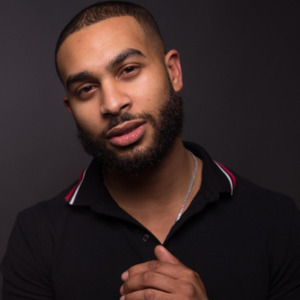 Ruben Harris
Special guest
Ruben Harris is a Bay Area transplant from Atlanta, Georgia where he served as an Advisor for Forge and organized Atlanta's first Healthcare Hackathon.
Over the past couple of years, Ruben has worked with academics, organizers, politicians, and union leaders at Hustle, Honor and AltSchool focused on improving their personalized outreach, healthcare and education.
Ruben began his technology career working in Partnerships and Sales after writing a viral blog post called Breaking Into Startups about how he moved to San Francisco without a job and landed a position 3 weeks later.
After receiving thousands of emails asking how to break into tech, Ruben Co-Founded the Breaking Into Startups Podcast to demystify the process, resulting in a social media reach of ~3 million people, 200,000+ downloads, 10,000+ website visits per month, over 100+ reviews on iTunes, a Facebook Community of 10,000+ people, and invitations to be a Contributor for TechCrunch and Black Enterprise.
Prior to working in tech, Ruben worked as an Investment Banker focused on Food, Consumer, and Retail companies in Chicago and Atlanta. As a member of the Chicago Council on Global Affairs, he recruited others to focus on issues related to food security, climate change, and agriculture.
In 2010, Ruben worked on operational improvements for Senior Living Communities after completing a double major in Business Administration and Music.
During college, Ruben organized 50+ events for nonprofits, athletes, and celebrities including Tyrese, Kim Kardashian, and Jay-Z.
Ruben has been playing the cello for ~25 years, taught music, performed in venues all over the world - including Carnegie Hall, and landed placements from Def Jam.
He is also an active member of the NAACP.
Ruben Harris has been a guest on 1 episode.
April 1st, 2020 | 52 mins 35 secs

Ruben Harris talks about Career Karma, the benefits of being underestimated, how the fire lit inside him, the origin of Career Karma and how they secured funding, the Career Karma team, and what's on the horizon for Career Karma.