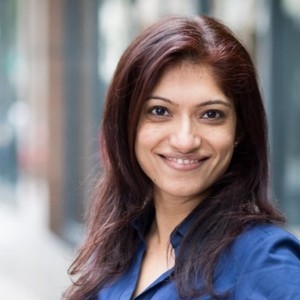 Ravs Kaur
Special guest
Ravs Kaur, Chief Technology Officer, is responsible for leading Product and Engineering at Uplevel. Prior to Uplevel, she spent a decade in the Developer Division at Microsoft building tools to make the every-day lives of developers easier. Following her time at Microsoft, she was at Tableau and led the core Visual Analytics teams to help people discover and share their insights through data. She brings together her empathy of developers, passion for data, and experience with engineering leadership challenges in her current role at Uplevel to build the product she always wanted for her own teams. Ravs lives in the Seattle area with her husband and two kids who share her aspirations of becoming a pianist someday. They are usually found planning last-minute travels and love experiencing different cultures.
Ravs Kaur has been a guest on 1 episode.
September 2nd, 2020 | 1 hr 5 mins

Ravs Kaur talks about success and failure, failing fast and getting early feedback along the way, empathy as a life skill, and how her company, Uplevel, empowers engineers to do their best work by measuring ambient data to measure well-being and engagement.