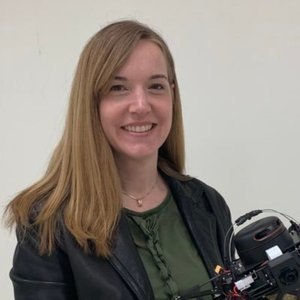 Laura Major
Special guest
Laura Major is the CTO of Motional, where she leads the engineering team developing autonomous vehicles. She was previously the CTO at Aria Insights, a tethered drone start-up, and a Division Leader at Draper Laboratory where she led the development of machine intelligence solutions. She has an MS from MIT and a BS from Georgia Tech and she was recognized by the Society of Women Engineers as an Emerging Leader. Recently Laura published a book called "What to Expect When You're Expecting Robots."
Laura Major has been a guest on 1 episode.
January 13th, 2021 | 50 mins 40 secs

In this episode, Laura Major, co-author of 'What to Expect When You're Expecting Robots: The Future of Human-Robot Collaboration' with our previous episode's Julie Shah, explores the human/robot partnership and how we are attempting to make our world robot compatible. She also talks about the idea of robots as "social entities" and how media affects the way people view robots.