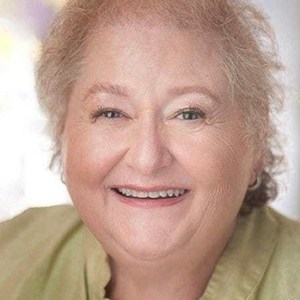 Diana Larsen
Special guest
A visionary pragmatist, Diana Larsen is Chief Connector at the Agile Fluency™ Project, where we hold a vision of an inspiring future: "Every agile software teams practices Agile Software Development at a level of fluent proficiency that specifically fits their businesses' needs."
Devoted to the success of all Agile coaches and teams, Diana co-authored books Agile Retrospectives: Making Good Teams Great; Liftoff: Start and Sustain Successful Agile Teams; Five Rules for Accelerated Learning; and co-originated the Agile Fluency™ Model. Diana co-wrote the seminal "Agile Fluency Model: A Brief Guide to Success with Agile" article with James Shore, co-founder of the Agile Fluency Project. She collaborates closely with an extended network of consultants and other colleagues. Diana discovers solutions and possibilities where others find only barriers and obstacles.
As a founder of FutureWorks with many years experience working with technical professionals, Diana Larsen partnered with clients in the software industry to build her clients' proficiency in shaping environments for productive teams and thriving in times of change. She led the practice area for Agile software development, team leadership, and Agile transitions at FutureWorks Consulting, so that everyone at every level can say, "I love my work...this is the best job ever!"
For fun, she leads team, project, and whole system processes for collaborative thinking and planning. She is a sought-after facilitator for Open Space Technology and other large group participation events
Specialties: Agile coaching, team performance, team dynamics, collaborative workplaces, team chartering, retrospectives, open space facilitation, organizational change & culture, appreciative inquiry, self-organizing teams, Agile leadership & management, Agile Fluency, work process design, complexity & human systems dynamics, large group process facilitation
Diana Larsen has been a guest on 1 episode.
May 3rd, 2017 | 50 mins 24 secs

Diana Larsen joins us to talk about an earlier episode (#28) that we did where we touched on retrospectives and Agile Fluency.