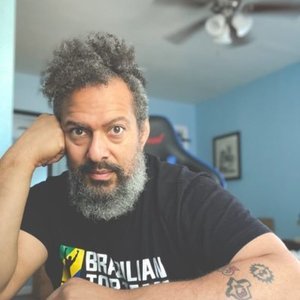 Tim Banks
Co-Host of Greater Than Code
Tim Banks has a career spanning over 20 years through various sectors. Tim's initial journey into tech started as a US Marine in avionics. Upon leaving the Marine Corps, he went on to work as a government contractor. He then went into the private sector, working both in large corporate environments and in small startups. While working in the private sector, he honed his skills in systems administration and operations for large Unix-based datastores. Today, Tim leverages his years in operations, DevOps, and Site Reliability Engineering to advise and consult with engineering groups in his current role as a Principal Solutions Architect at Equinix Metal. Tim is also a competitive Brazilian Jiu-Jitsu practitioner, having won American National and Pan American Brazilian Jiu-Jitsu championships in his division.
Tim Banks has hosted three Episodes.
December 22nd, 2021 | 59 mins 46 secs

Pariss Athena talks about being the creator of the hashtag, movement, and global community #BlackTechTwitter, and founding the Black Tech Pipeline.

She and the panelists discuss being okay with losing opportunities, being vocal about wins, and being intentional about community because people who are not Black do not understand the Black experience. We, as a collective society, and as coconspirators, need to make sure the Black experience is changed for the better moving forward.

August 11th, 2021 | 1 hr 20 mins

Rony Abovitz talks about having a free-willing imagination, and using his gifts of insight and intuition to maintain a sense of wonder and free-spiritedness.

The conversation veers towards talking about power structures and hierarchies and we wonder, is it possible (or will it ever be) to use technology to decentralize social structures? Can (or should we) hack reality?

March 31st, 2021 | 1 hr 8 mins

Corey Quinn talks about his job of keeping up with AWS and the personal evolution of Corey Quinn, the person: speaking truth to power (kindly, but snarkily), making and delivering jokes, recognizing your own failure modes, and approaching & handling D&I as a business owner.