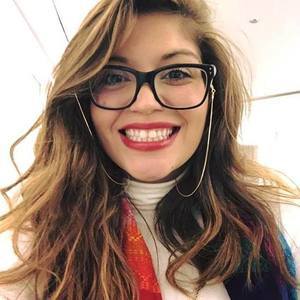 Lorena Mesa
Co-Host of Greater Than Code
Political scientist turned coder, Lorena Mesa is a data engineer on GitHub's software intelligence systems team, Director on the Python Software Foundation, and PyLadies Chicago co-organizer. Lorena's time at Obama for America and her subsequent graduate research required her to learn how to transform messy, incomplete data into intelligible analysis on topics like predicting Latinx voter behavior. It's this unique background in research and applied mathematics that drove Lorena to pursue a career in engineering and data science. One part activist, one part Star Wars fanatic, and another part Trekkie, Lorena abides by the motto to "live long and prosper".
Lorena Mesa has hosted two Episodes.
October 11th, 2017 | 1 hr 3 mins

Steve Klabnik talks open source governance, succession planning, and organizing groups of people in a non-authoritarian way.

March 15th, 2017 | 52 mins 7 secs

In this episode, Lorena Mesa joins us to talk about politics and software, using Python for data collection, and communication and organization within communities.