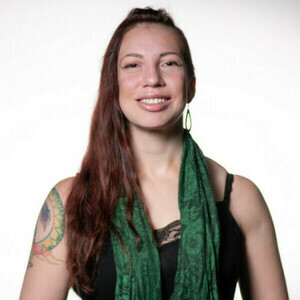 Chelsea Troy
Co-Host of Greater Than Code
Chelsea Troy writes code for mobile, the web, and machine learning models. She consulted with Pivotal Labs before launching her own firm to focus on clients who are saving the planet, advancing basic scientific research, or helping underserved communities.
Chelsea live streams her programming work on NASA-funded mobile and server projects, and she teaches Mobile Software Development at the University of Chicago. Off the computer, you'll find Chelsea with a barbell or riding her ebike, Gigi.
Chelsea Troy has hosted two Episodes.
January 19th, 2022 | 1 hr 2 mins

Greater Than Code Panelists, Chelsea Troy, Mae Beale, and Casey Watts talk marketing, setting prices, and explaining their value and offerings for their personal consulting businesses while also sustaining connection to the well of "geek joy," as GeePaw Hill mentioned in a recent Twitter thread. They talk about how it's difficult to take on multiple roles when in management and agree that to lower burnout rates, there should be separate roles for separate people within companies.

December 1st, 2021 | 1 hr 14 mins

Dave Bock talks about being invigorated and revitalized by talking, teaching, and volunteering in computer science education. He talks about his preference to use Ruby as a teaching language, pros and cons of teaching remotely, and handling time management and energy to do the work.