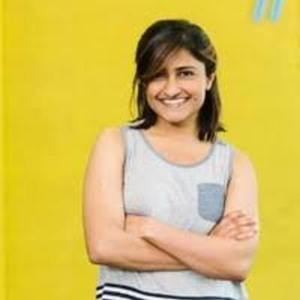 Vaidehi Joshi
Special guest
Vaidehi is a senior engineer at DEV, where she builds community and helps improve the software careers of millions. She enjoys building and breaking code, but loves creating empathetic engineering teams a whole lot more. She is the creator of basecs and baseds, two writing series exploring the fundamentals of computer science and distributed systems. She also co-hosts the Base.cs Podcast, and is a producer of the BaseCS and Byte Sized video series.
Vaidehi Joshi has been a guest on 2 episodes.
May 20th, 2020 | 1 hr 12 mins

In this episode, Vaidehi Joshi talks about how we learn: approaching it, brain percolation, improving over time, and doing your best.

April 23rd, 2018 | 54 mins 19 secs

In this special episode of Greater Than Code, the panelists and guest panelists talk to an audience live from RailsConf 2018 about our relationship with our code, and the ways we have emotional ties with what we do, but also how there's more to it than that.