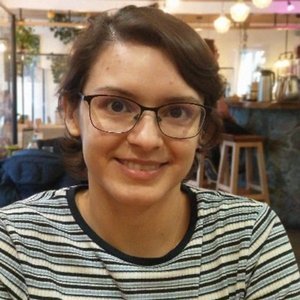 Stefanni Brasil
Special guest
Stefanni Brasil is a Rails developer currently going from dev to founder. Besides software, she likes to talk about plant-based diet, financial independence, and Mental Health. She's from Brazil, where she participated in the Ruby/Rails community there, and she lives now in Vancouver, BC, with her husband and their two lovely cats.
Stefanni Brasil has been a guest on 1 episode.
May 19th, 2021 | 42 mins 18 secs

Special guests, Stefanni Brasil, Leah Miller, and Tram Bui talk about the RailsConf Scholars Program. The Opportunity Scholarship is a chance to jump in to learn more about Ruby on Rails specifically and software development in general.