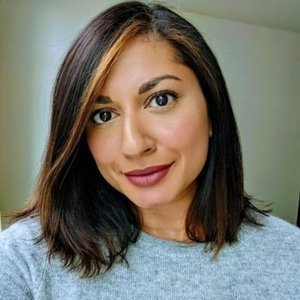 Sonia Gupta
Special guest
Sonia is currently a software developer in Denver. Prior to becoming a developer, Sonia was a lawyer in Louisiana. She served as a public defender in New Orleans after Hurricane Katrina, then as a prosecutor and finally, as an assistant attorney general doing torts and civil rights litigation. Sonia is an outspoken advocate of diversity and inclusion in tech and in life. She's passionate about fostering empathetic and effective communication on engineering teams and believes that even if tech can't always change the world, technologist absolutely can.
Sonia Gupta has been a guest on 1 episode.
October 17th, 2018 | 53 mins 39 secs

In this episode, Sonia Gupta and the panelists have a candid conversation about white supremacy and standing up for your beliefs, advocating for others while staying in your own lane, intersectionality, and who has to ultimately do the work.