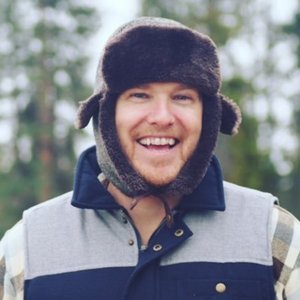 Rylan Bowers
Special guest
Rylan Bowers currently lives in Niwot, CO. He has been consulting since 2012 on a variety of front-end and back-end client projects for start-ups and established companies.
He emphasizes clean, crafted, and tested code. Rylan works with proven technologies to architect applications that are easy to read, maintain, and iteratively improve upon. He builds, maintains, and improves web applications for several clients.
In his free-time, Rylan manages the open-source software that supports Boulder Food Rescue volunteers and helps organize Boulder Ruby. In his 'free' free-time, he rides bikes, reads, travels, hikes, camps, snowboards, and collects too much vinyl. He also attempts to play guitar and keep an energetic pup tired out.
Rylan Bowers has been a guest on 1 episode.
December 23rd, 2020 | 1 hr 5 mins

In this episode, Rylan Bowers talks about the book, "The Righteous Mind" by Jonathan Haidt, and with the panel, discusses making rational choices, increasing group-level cohesion, morality, and bridging the gap politically between democrats and conservatives.