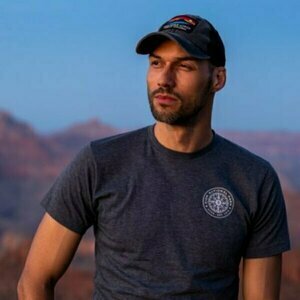 Rudo Kemper
Special guest
Rudo is a human geographer with a background in archives and digital storytelling, and a lifelong technology tinkerer. For the past decade, he has worked in solidarity with Indigenous and Afro-descendant communities in the Amazon to map their ancestral lands and document their traditional knowledge and oral histories. He is passionate about co-creating and applying technology to support marginalized communities in defending their right to self-determination and representation, and being in control of telling their own stories.
Rudo currently works with Digital Democracy, where he is accompanying local communities across the globe in defending their lands, and stewarding the development of the Earth Defenders Toolkit, a new collaborative space for earth defender communities and their allies. He also serves on the executive boards of Native Land Digital and the International Society for Participatory Mapping, and is one of the core stewards of the open-source geostorytelling application Terrastories. Rudo is originally from Curaçao but currently based in Springfield, Virginia.
Rudo Kemper has been a guest on 1 episode.
August 18th, 2021 | 57 mins 3 secs

Rudo Kemper of Digital Democracy talks about leading the indiginous-requested and indiginous-led open source project, Terrastories, which helps people capture and record oral history so that it is preserved and not lost over time.