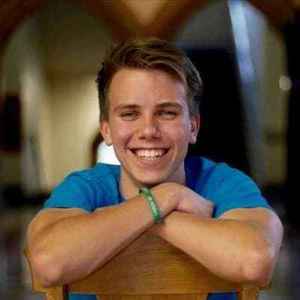 Reyn Aubrey
Special guest
Reyn Aubrey is entrepreneur based out of Denver, CO, and CEO of PocketChange. PocketChange is an action-facilitation company, empowering people to take action on any cause they care about, when they're genuinely inspired anywhere online.
He has previously launched 5 companies, including the #1 hoverboard seller in Hawaii. Reyn lives by the Casey Neistat quote "Do More" incorporating hard-work, hustle, and relentless amounts of child-like enthusiasm and curiosity into everything he does.
Reyn Aubrey has been a guest on 1 episode.
October 4th, 2017 | 56 mins 5 secs

We are joined by 19-year-old entrepreneur Reyn Aubrey to talk about building technology for the greater good, his startup PocketChange, habitizing donation, analyzing and collecting charity data, and anarchist organizing principles.