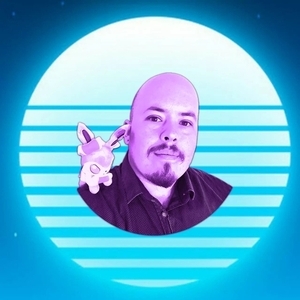 Michael Keady
Special guest
Michael Keady, The Nerd Therapist, is a mental health counsellor from Perth, Western Australia, and he does geeky therapy. He runs programs which use video games and tabletop games in therapy, like Civ, Minecraft, Fortnite and Dungeons & Dragons.
Michael also writes the Pop Culture Competence project, which is a resource for parents, teachers and therapists and seeks to boost professionals' awareness and understanding of the themes and applications of Nerd Culture.
Michael Keady has been a guest on 1 episode.
November 10th, 2021 | 1 hr 16 mins

Michael Keady, The Nerd Therapist, runs nerdy programs like Roll for Growth, which uses role playing games such as Dungeons and Dragons as a form of group therapy and Minecraft for individual therapy.

In this episode, he talks about gaming in engaging in talk therapy with both adults and children, and how to consume media by curating, engaging in, and explaining it responsibly.