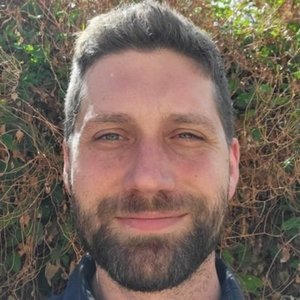 Michael Garfield
Special guest
Artist and philosopher Michael Garfield helps people navigate our age of accelerating weirdness and cultivate the curiosity and play we'll need to thrive in it. Host and producer of both Future Fossils Podcast & The Santa Fe Institute's Complexity Podcast, Michael acts as interlocutor for a worldwide community of artists, scientists, and philosophers — a practice that feeds his synthetic and transdisciplinary "mind-jazz" performances in the form of essay, avant-guitar music, and painting. Refusing to be enslaved by a single perspective, creative medium, or intellectual community, Michael walks through the walls between academia and festival culture, theory and practice.
Michael Garfield has been a guest on 1 episode.
May 12th, 2021 | 1 hr 1 min

Artist and philosopher, Michael Garfield, talks about being able to creatively digest and reconstruct categories, recognizing economic value of talents & abilities, and civil society and community relationships.