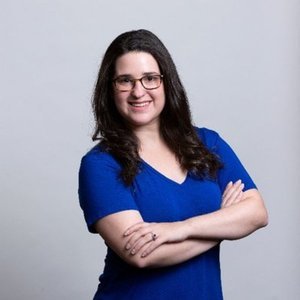 Laurie Barth
Special guest
Laurie is a software engineer who started as a mathematician. Depending on the day, she can be found using any number of technologies to solve from different languages to frameworks to other support groups. She currently works as a developer and consultant with Ten Mile Square Technologies in the DC Metro area.
In 2017, a local first-year conference was soliciting speakers to talk about Legacy system replacement. As a female engineer, Laurie wanted to give more diverse speakers on the stage and decided to submit a talk based on the large and varied legacy systems that she had worked with over the years. From there, she was bit by the speaking bug. Now, Laurie travels around, speaking about a variety of technical challenges she has faced in her career. In her free time, she involves herself in local technology groups, including facilitating the Girls Who Code Club, then she sits back with a cupcake and plays board games with her close friends.
Laurie Barth has been a guest on 1 episode.
July 10th, 2019 | 1 hr 3 mins

This conversation came from a discussion in the Greater Than Code Slack community. We spend a lot of hours of our lives doing our jobs. Do you look forward to those hours? Do you dread those hours? Are they enhancing your life? Are they ruining your life? How does your job affect your whole self as a person? The panel discusses.