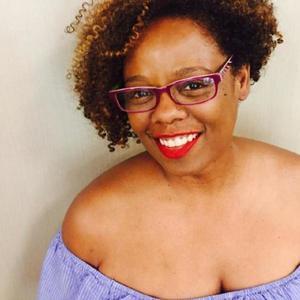 Kim Crayton
Special guest
Kim Crayton is known for her work of coaching tech leaders, in companies and non-profits, for improving profitability and innovation by operationalizing core organizational values and identifying hidden organizational barriers to inclusion. She has spoken at over 50 conferences on these issues, and has worked closely with members and leadership in the Clojure, Node.js, Python, JavaScript and Selenium communities, as well as at organizations like GitHub and Mozilla. Recent engagements have included MailChimp, Sinnerschrader, Ableton, Selenium Open Source Project, Unplug Studios, and Ti.to.
Kim Crayton has been a guest on 2 episodes.
June 4th, 2020 | 1 hr 31 mins

Listen. Learn. Love.

January 1st, 2020 | 1 hr 4 mins

Kim Crayton talks about continuously validating her space as a black woman, how the system was built to harm and oppress black women, white feminism being bullsh*t, being a strategist, #causeascene, price asymmetry, her six-step process, strategies for developing other technical skills, and defining racism.