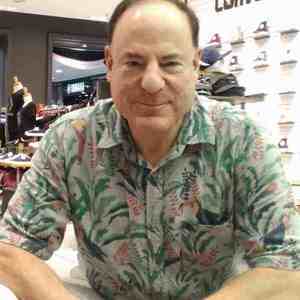 Keith Bennett
Special guest
Keith has a passion for creating value in the form of functional, reliable software. His current focus is Ruby and JRuby, used mostly for back end programming such as data manipulation and automating workflows.
He currently splits his time between Reston, Viriginia (a suburb of Washington, DC) and Chiang Mai, Thailand.
Keith is equally comfortable as a teacher and developer. As a teacher he can elevate the expertise of Ruby teams by training, mentoring, and code reviewing. As a developer he can write easy-to-use libraries the team can use to avoid dealing with detail and be more productive.
Earlier in his career, he worked with Java, C++, and C. Current interests include functional languages such as Elixir and Clojure.
Keith is an enthusiastic practitioner of best practices regarding testing, code clarity, and sound design principles such as low coupling and DRY code.
Keith Bennett has been a guest on 1 episode.
November 15th, 2017 | 44 mins 6 secs

Keith Bennett talks about conflict resolution, radical helpfulness and kindness, and being okay with being different.