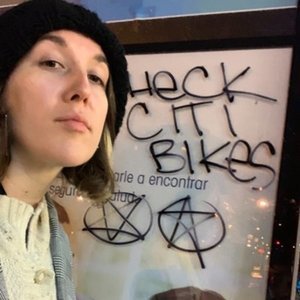 Jenn Schiffer
Special guest
Jenn is a full-stack developer, artist and electronic mail writer in jersey city (on purpose) and director of community engineering at Glitch. Her visual art has been described as "neon abstract pixel erotica" & her web development work (node, javascript) falls under the categories of creative coding and comedy. She has a bachelors & masters in Computer Science.
Jenn Schiffer has been a guest on 2 episodes.
July 26th, 2017 | 50 mins 14 secs

In this episode, we talk about communication on the Internet and especially in social media. Topics covered include dealing with jerks, teaching by example and practicing restraint.

February 16th, 2017 | 56 mins 6 secs

In this powerful episode, we talk to Jenn Schiffer about pixel art, sexuality in tech, and online presence.