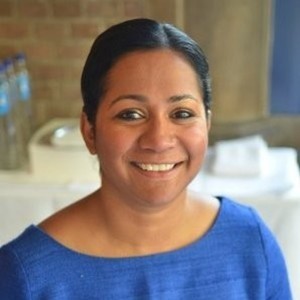 Harini Gokul
Special guest
Harini Gokul is a global technology leader, an investor, and a civic volunteer.
She is a cloud industry leader with 20 years of experience driving global business strategy for technology companies including Microsoft, AWS, and IBM. Harini has built and led global, multi-disciplinary organizations in the United States and Europe to accelerate customer transformation in the cloud.
Harini is dedicated to accelerating the success of highly scalable companies founded by women and non-binary individuals. She sponsors and invests in organizations to accelerate the advancement of women and POC. She is an investor, and an active participant in the Pacific Northwest, European, and Indian startup ecosystems.
She is an international speaker focusing on the convergence of technology and policy, and the importance of equity and ethics in the future of work.
As part of her mission to contribute to civic life, Harini ran and got elected to Medina City Council. She looks forward to leveraging her technology experience skills to help shape policies that impact the lives of Medina and WA residents. Her priorities include creating an inclusive digital society, and economy, with a focus on addressing access, skilling, and content challenges for underrepresented segments.
Harini is an engineering graduate and received her MBA from Vanderbilt University.
Harini Gokul has been a guest on 1 episode.
November 25th, 2020 | 1 hr 2 mins

In this episode, Harini Gokul talks about putting technology to use for people who need it most, crisis management and rethinking blueprints, duality: humans being connected as interconnected systems, and what we need to be doing now to get the sh*t done.