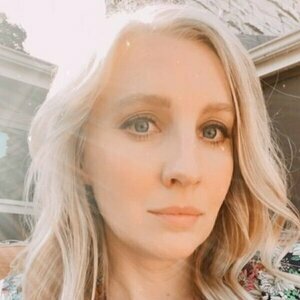 Eva PenzeyMoog
Special guest
Eva PenzeyMoog is a principal designer at 8th Light and the author of Design for Safety. Before joining the tech field she worked in the non-profit space and volunteered as a domestic violence educator and rape crisis counselor. At 8th Light she specializes in user experience design as well as education and consulting in the realm of digital safety design. Her work brings together her expertise in domestic violence and technology, helping technologists understand how their creations facilitate interpersonal harm and how to prevent it through intentionally prioritizing the most vulnerable users.
Eva PenzeyMoog has been a guest on 1 episode.
September 29th, 2021 | 1 hr 45 secs

TRIGGER WARNING: Domestic Violence, Abuse, Interpersonal Safety

Eva PenzeyMoog talks about her superpower being her ADHD and ability to hyperfocus before diving into a discussion about her book, "Designing for Safety." We talk about how technology can be weaponized for harm and that it's not a matter of might. It's when. She talks about what engineers, designers, and even product managers need to know when building applications, and that it is our responsibility to prioritize the safety of marginalized people over the comfort of unmarginalized people.