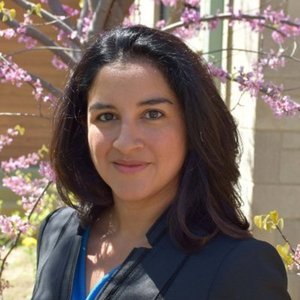 Eden Medina
Special guest
Eden Medina is Associate Professor of Informatics and Computing, Affiliated Associate Professor of Law, and Adjunct Associate Professor of History at Indiana University, Bloomington. Her research uses technology as a means to understand historical processes and she combines history, science and technology studies, and Latin American studies in her writings.
She is the author of the prizewinning book Cybernetic Revolutionaries: Technology and Politics in Allende's Chile and the co-editor of the prizewinning book Beyond Imported Magic: Essays on Science, Technology and Society in Latin America. Her previous work uses Latin American history as a way to illustrate how political innovation can spur technological innovation; how political projects shape the design, function, and use of computer systems; how computers have been used historically to bring about structural changes in society; the limitations of data-driven decision making; and how technologies can help us understand the nuances of historical change in areas of the world outside of the United States. Her current book project, Bones and Lives: Making and Unmaking Truth After Dictatorship (Duke University Press, under contract), studies how nations use science and technology to address histories of dictatorship and state violence and the ways science and technology intertwine with processes of truth, justice, and repair.
Medina received her Ph.D. from MIT in the History and Social Study of Science and Technology. She holds a degree in Electrical Engineering from Princeton University and a Master in Studies of Law from Yale Law School. At Indiana University, she teaches courses on social informatics, data and society, computer and information ethics, technology and the First Amendment, geographies of technology, and the history of technology. She is an affiliated fellow of the Information Society Project at Yale Law School, member of the academic council of the AI Now Institute, and editorial board member of Hispanic American Historical Review. Previous appointments include serving as a Fulbright Specialist in Engineering Education and directing the Rob Kling Center for Social Informatics at Indiana University. In addition to her books, she has published on topics as diverse as computer science education, the making of global corporate culture, crisis communication and infrastructure during natural disasters, big data and algorithmic regulation, free and open source software, the history and social study of technology, science and technology in Latin America, and the relationship of technology and politics.
Eden Medina has been a guest on 1 episode.
August 15th, 2018 | 1 hr 6 mins

In this book club episode, we talk to Eden Medina: author of Cybernetic Revolutionaries: Technology and Politics in Allende's Chile about speaking as an expert, sociotechnical engineering, and of course, cybernetics.