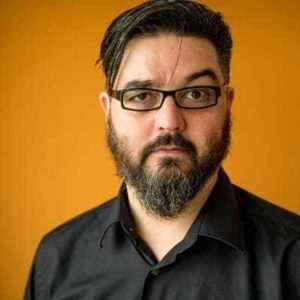 Chad Fowler
Special guest
Chad Fowler writes books, such as The Passionate Programmer: Creating a Remarkable Career in Software Development (Pragmatic Life), writes and plays music, writes software, leads organizations (currently for Microsoft, in Berlin), invests in startups, speak at conferences, teaches, learns, and organizes conferences.
He started and co-organized a couple of Ruby-related conferences including The International Ruby Conference and RailsConf.
Chad Fowler has been a guest on 1 episode.
July 3rd, 2018 | 1 hr 5 mins

In this episode, we are joined by Chad Fowler, who talks a lot about mental health, and specifically bipolar disorder. Practicing empathy and compassion is also discussed, as well as merit-based rewards systems, management, and leadership.