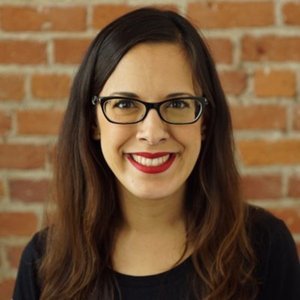 Bianca Escalante
Special guest
Bianca works at the intersection of diversity and inclusion, technology and social impact. She was born in Los Angeles to Central American parents, grew up in Southern California, graduated from UC Davis and not long after that, moved to San Francisco where she's lived for the last 17 years. The majority of her career has been spent working at STEM-education nonprofits like SMASH (formerly the Level Playing Field Institute) and the Children's Creativity Museum (formerly Zeum) all of which provided her with a foundational knowledge to work in D&I in the tech sector.
Most recently Bianca was the Senior Manager of Social Impact at GitHub where she led the company's hyperlocal initiatives getting GitHub and many of it's employees to engage in some of San Francisco's most pressing issues like affordable housing, homelessness, income inequality, and public education. In addition to managing GitHub's local engagement programs, Bianca also worked closely with Marketing in order to ensure that GitHub events were some of the most accessible, diverse and inclusive around. One of her final ships, was launching GitHub's first ever Social Impact Hacktoberfest campaign where she partnered with open source maintainers who are building world-improving tech on the platform, in order to highlight their incredible work and increase the number of contributions to socially impactful open source projects.
Currently, Bianca is taking a nice long self-care break where she is learning Italian, traveling as much as possible and doing a SHIT TON of baking for friends and family.
Bianca Escalante has been a guest on 1 episode.
February 27th, 2019 | 1 hr 6 mins

In this episode, Bianca Escalante joins the show to talk about code switching, normalizing conversations, speaking about race openly, and the concept of distance traveled. Reconciling failure, repressing feelings, and the importance of human connection are also among topics discussed, as well as a conversation around who is ultimately responsible for diversity and inclusion work.