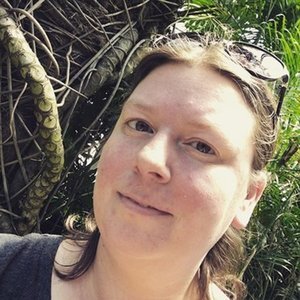 Audrey Eschright
Special guest
Audrey is a writer, community organizer, and software developer based in Portland, OR. She's the publisher of The Recompiler, a feminist hacker journal. Otherwise, she is best known for founding Calagator, an open source community calendaring platform, co-founding Open Source Bridge, an annual conference on open source contribution and maintainance, her opinions on labor and funding issues in F/OSS communities, and possibly even the massive map of Portland food carts she created in the mid-2000s.
Audrey Eschright has been a guest on 2 episodes.
November 1st, 2017 | 51 mins 56 secs

We kick off our first Book Club episode with Thursday Bram and Audrey Eschright of The Responsible Communication Style Guide!

December 30th, 2016 | 52 mins 58 secs

Audrey Eschright, editor and publisher of The Recompiler Mag, talks to us about writing, religion in tech, and community and labor organization.