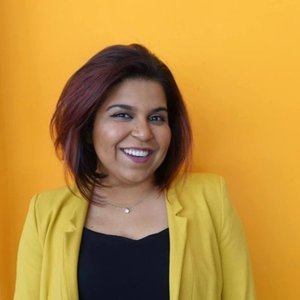 Asra Nadeem
Special guest
Asra is the co-founder of Opus AI, a streaming platform powered by proprietary tech that turns plain text into movies and games in real-time. She is also the first female Pakistani venture capitalist and manages an early-stage fund for Tim Draper. She began her entrepreneurial journey working on product and market development for venture-backed startups in the Middle East, North Africa, and Southeast Asia. Asra is a huge fan of freedom and fried chicken.
Asra Nadeem has been a guest on 1 episode.
September 30th, 2020 | 1 hr 13 mins

Asra Nadeem talks about how storytelling is important for change, human creativity vs technology automation, the responsibility of creators and consumers in tech, and how her company, Opus AI is telling and monetizing peoples' stories globally.