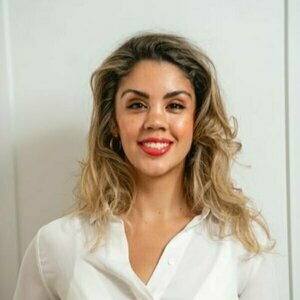 Anne Griffin
Special guest
Anne Griffin is a product leader, a startup advisor, and subject matter expert in AI, blockchain, tech ethics and inclusivity. She is the owner of Griffin Product & Growth, a product consulting and advising firm. Her workshop, Human First, Product Second, teaches organizations and professionals how to think about building more human, inclusive, and ethical tech products. She has lectured at prestigious universities across North America such as Columbia University and West Point, spoken at major events such as SXSW, and created courses for O'Reilly Media. She has built her career in tech over the last decade working with organizations such as Priceline, Microsoft, Comcast, Mercedes-Benz, and ConsenSys.
Outside of her work, Anne is a voracious learner, frequent traveler, beach enthusiast, and seriously committed to self-care, workouts, and barbecuing.
Anne Griffin has been a guest on 1 episode.
October 20th, 2021 | 1 hr 19 mins

Anne Griffin joins the show to talk about making people feel they matter on teams by changing company culture, sharing concerns with upper management, and often, having difficult conversations. How do we help people who want to learn to be better people learn to be better people? How do we feel about having designated "work therapists"? How should teams share job responsibilities clearly and fairly?