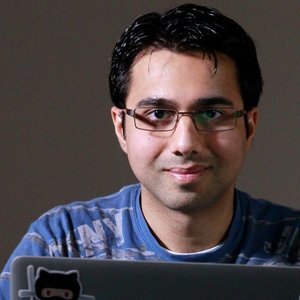 Amir Rajan
Special guest
Amir Rajan is a pretty decent dev and is constantly trying to improve in his craft. He's a jack of all trades, being comfortable with a number of platforms and languages. Amir is a mercenary coder for hire, the CEO of DragonRuby (aka RubyMotion), and an indie game developer. His claim to fame is A Dark Room for mobile and Nintendo Switch. This RPG conquered the world and took the #1 spot in the App Store and placed in the top #10 paid apps across 70 countries. It has been downloaded over 4 millions times and is a staple game in the App Store with over 35,000 five star reviews.
Amir Rajan has been a guest on 1 episode.
October 9th, 2019 | 1 hr 10 mins

Amir Rajan talks about having sensitivity to development pain, developer productivity, optimizing local maxima, and game development.